Hello, my name is Olga Koch. I am a Shiatsu practitioner, artist and mother living and working in Berlin. Since 2023 I am in preparation for the Heilpraktiker examination.
With Shiatsu I want to support people, be it in healing processes, pain relief, stress reduction or personal changes. A central goal in Shiatsu I see in the strengthening of body awareness, s.d. the recipients find access to their own inherent healing potential.
The focus of my Shiatsu training was on working with trauma and pain. It is important to me to offer my clients a safe and non-judgmental space in which they can arrive at themselves and be there with everything that makes them tick.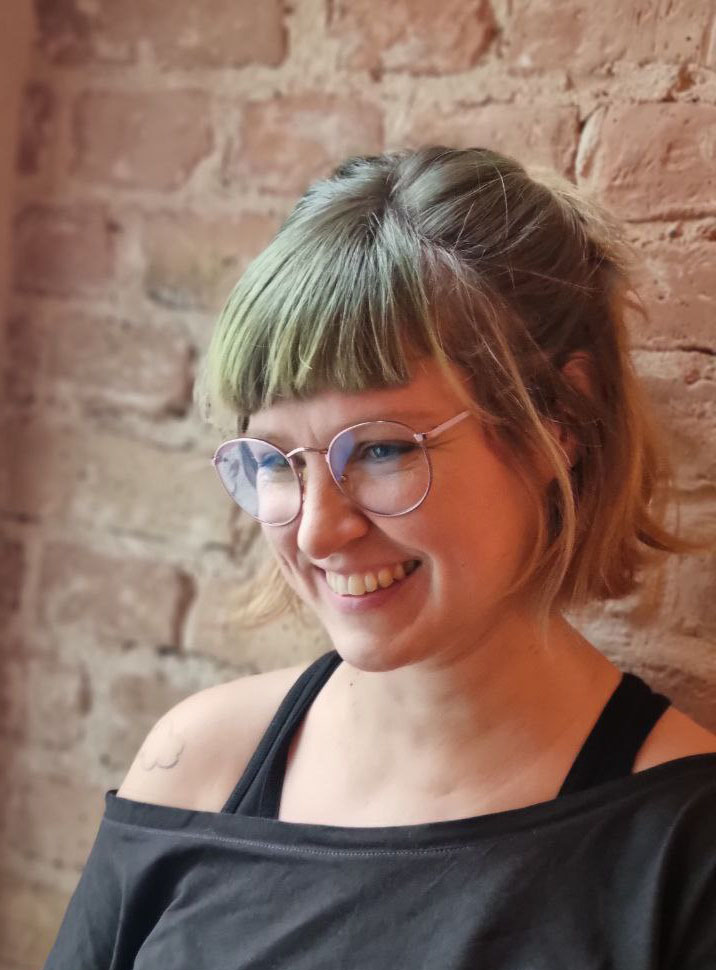 My life in points:
1981 born in Hannover
2002 Film School Reykjavik, Iceland
2003 - 2005 Study of Fine Arts, Iceland Academy of the Arts
2005 - 2009 Studies of Art and Media, UdK Berlin
Mother since 2010
In the course of my life I have been intensively involved in various movement practices, especially dance, Tai Chi and Yoga.

Shiatsu training:
2013 Basic courses Shiatsu at the Shiatsu Centre Edith Storch, Berlin
2014 - 2017 Training as a Shiatsu practitioner (500 hours) at the Shiatsu Centre Edith Storch, Berlin
Further education Shiatsu:
Shiatsu for trauma and pain with Pamela Ferguson

Shiatsu and Somatic Experiencing with Meike Kockrick

Shiatsu during pregnancy with Annekristin Brügge

Oriental Diagnosis with Ohashi

Shiatsu with children with Britta Oßenbrüggen
Shiatsu with children with Ines Plate